Support Center for Child Advocates Announces New Board Slate

July 29, 2016 Philadelphia, PA
 – 
Support Center for Child Advocates
(
Child Advocates
) announces the addition of three new Board Members: David Dzara, Sarah Keating, and Jeffrey Sotland. They will join the other 27 members of the Board as passionate and ambitious advocates of the nation's oldest and largest pro bono legal and social services agency serving abused and neglected children.
Members of Child Advocate's Board of Directors are charged with bringing their unique experiences and perspectives to enhance the agency's mission and provide diligent fiscal and programmatic oversight to promote the agency's work in the community.
"We are delighted to welcome these illustrious new members and young lawyers to our Board of Directors," said Frank P. Cervone, Executive Director. "Every Board Member plays a crucial role in the oversight of our agency and our efforts as we move to the future. I am confident that these new members add a rich diversity of background, talent, and experience to our Board."
New Board Members: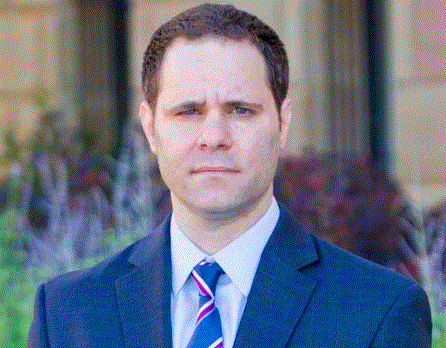 David Dzara is an experienced business litigator and trial attorney with Steve Harvey Law, LLC. A graduate of Temple Law School, David previously served as a law clerk for the Superior Court in Delaware and for the Honorable Ronald D. Castille of the Supreme Court of Pennsylvania. David worked at Pepper Hamilton LLP for seven years where he was co-chair of the firm's Child Advocacy Practice Group before joining his current firm. David has been a Volunteer Attorney with Child Advocates for the past nine years and also serves as a Director for the Jordan Estate Homeowner's Board.
Sarah Keating is an environmental lawyer and the CEO of Keating Environmental Management, Inc., a female-owned consulting firm that has been in business for 25 years. A graduate of George Washington University National Law Center, Sarah worked for Morgan, Lewis, and Bockius and then for the U.S. Environmental Protection Agency for more than 15 years. She also served as a Special Assistant United States Attorney for the Eastern District of Pennsylvania. Sarah is a member of the Forum of Executive Women, is the founder of Women Empowering Women, and is a member of the Society of Women Environment Professionals.
Jeffrey Sotland is a Partner with Mintzer Sarowitz, Zeris Ledva, and Meyers LLP where he oversees the firm's national subrogation practice. A graduate of Dickinson School of Law of the Pennsylvania State University, Jeffrey has over two decades of experience in civil litigation focusing on property damage and loss cases. He is the past Commissioner of the City of Brotherly Love Softball League, served as co-chair of the William Way LGBT Community Center, and is the current president of Out Philadelphia Athletic League.
About The Support Center for Child Advocates
The Support Center for Child Advocates provides legal assistance and social service advocacy for abused and neglected children in Philadelphia County. Child Advocates is one of the most successful volunteer models serving children in the country. Since its founding in 1977, Child Advocates has trained more than 8,000 attorneys who contribute pro bono services valued at more than $5.1 million annually